Converto Airborne Dump Trailer - Wiring -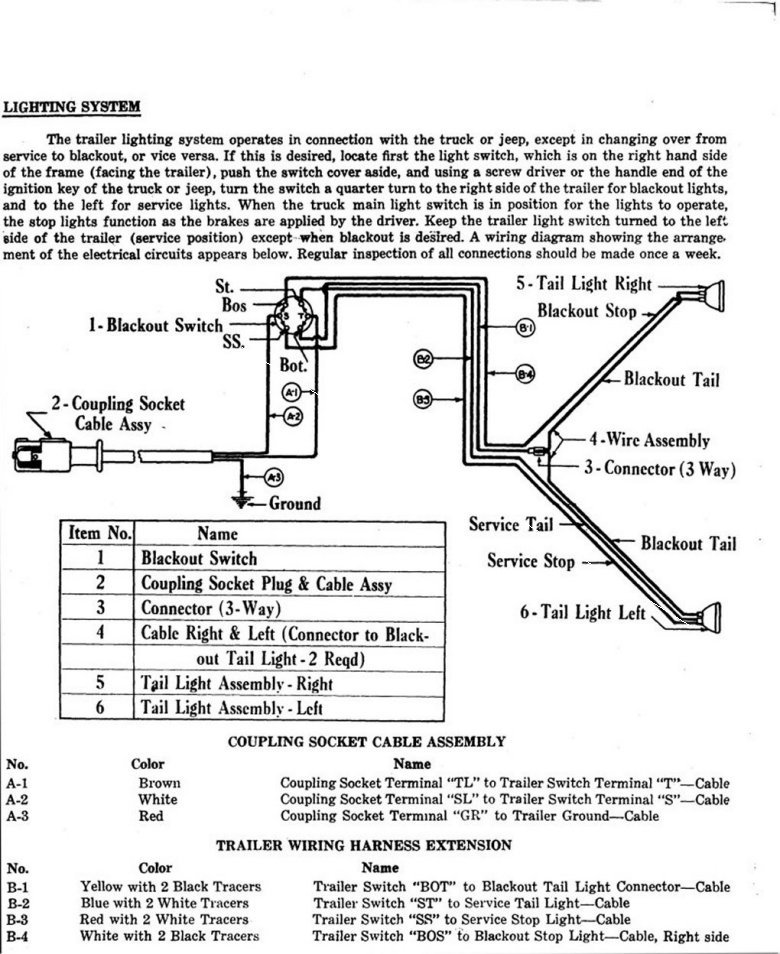 B1 - 70" to "3 way connector block then 52" for each leg to light.

Wiring measurements - From switch to tailights

These measurements are based on Converto wiring that I have observed however it was not proven accurate from an original wiring harness or diagram.  The dimensions are based on my observation and measurement of a trailer that was equipped with a wiring harness of unknown origin.   They could be accurate however, they may not be.   These dimensions should get you started.  You should investigate and use all resources to successfully and accurately complete your specific wiring  task.   Thanks


Displayed above is the routing of the wiring harness on a Converto as seen at the 2004 MVPA - Alameda Convention.

Converto Airborne Dump Trailer - Wiring -

tailight wiring

along frame

Trailers were equipped with Cole - Hersee light switch

Mounting of the switch & pigtail